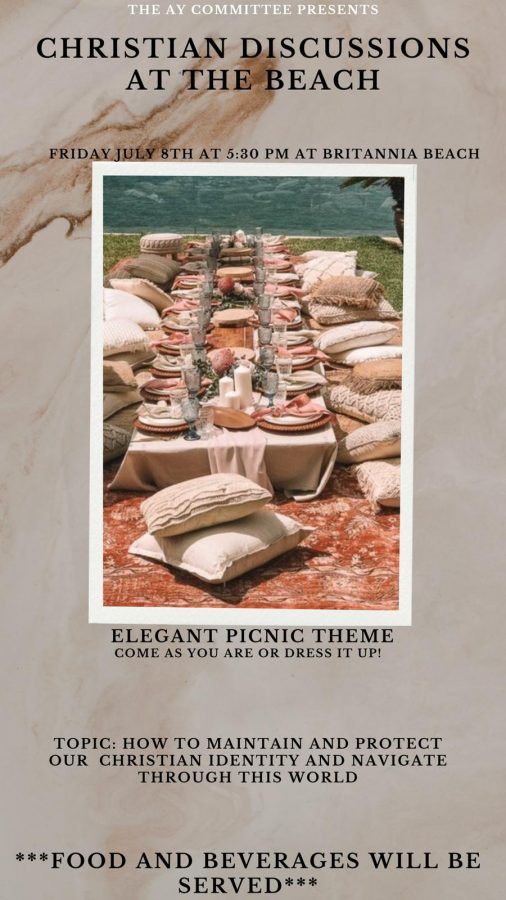 Please join the AY team on Friday July 8th at 5:30 pm at Britannia Beach for a picnic and discussion like no other! Come as you are or dress it up with ties, hats or dresses and etc. at our luxury/ elegant picnic.
We will be discussing how to maintain and protect our Christian identity as we navigate through this world (how to be in the world but not of this world).
Bring your own chairs and blankets if you wish.
**Food and beverages will be served**