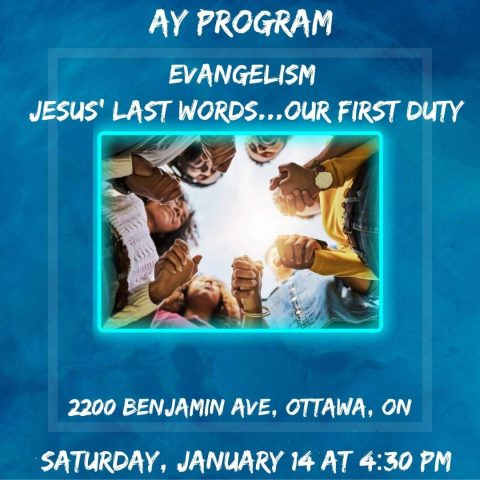 Join us this Sabbath, January 14, 2023, in the sanctuary for a very exciting Adventist Youth (AY) program about evangelism.
We will have song service, an ice breaker and then we will begin our riveting discussion about evangelism entitled "Jesus' Last Words...Our First Duty."
This is an AY program that you don't want to miss!
Afterwards we will have an AY social: Gospel Karaoke Night at 7 pm. Prepare your song(s) and get ready to sing!
See you there!