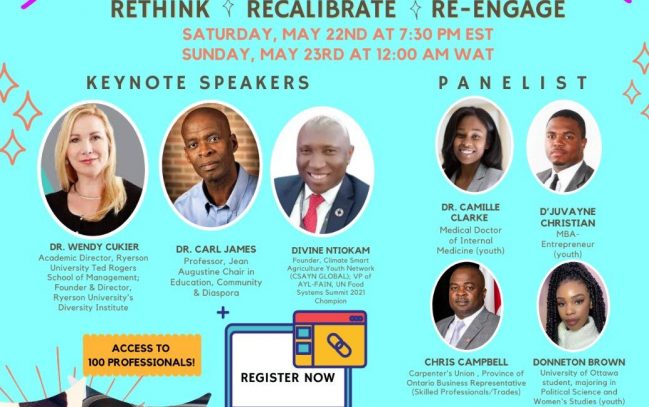 The world of work is rapidly changing. Artificial Intelligence , increased job mobility, social transformation and the impact of the pandemic have reshaped both the nature of work and the workplace itself. Your career success depends on navigating these changes. "Exploring the New World of Careers" will help you chart your course.
Your compass: Keynote speakers from York University, Ryerson University's Ted Rogers School of Management and from the Climate Smart Agriculture Youth Network will provide cutting edge information about the present and future possibilities.
Chart Your Course: A panel discussion with professionals and youth early in their career will answer key questions on how to get your career moving and avoid professional pitfalls.
Navigate towards Your destination: You get to personally mingle with career ambassadors; established professionals from a wide range of careers. They will will be ready and willing to share their knowledge to help you reach your career destination.
The future of work is changing. Be ready! Register for Exploring the New World of Careers today!