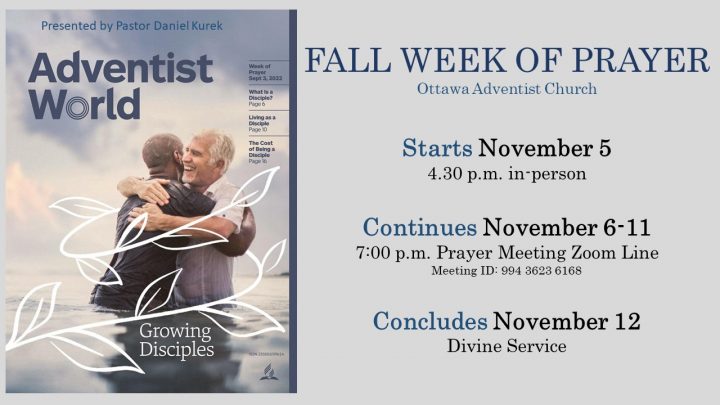 Join us this week for Week of Prayer, which runs nightly at 7:00 PM, and concludes during Divine Service on Sabbath, November 12, 2022.
Pastor Daniel Kurek will present the week's messages. 
 
The evening meetings will be held on Zoom. To connect:
Call in number: 1 647 558 0588
Meeting ID: 994 3623 6168
 
For the Week of Prayer booklet and daily topics, visit https://www.adventistworld.org/november-2022/
 
Share; and invite your family and friends!