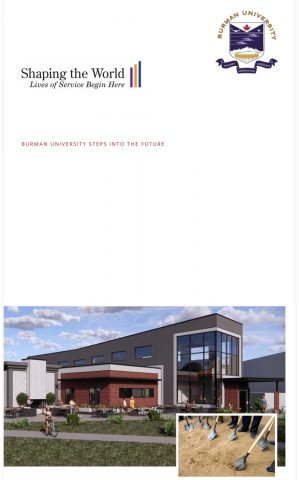 From Burman University:
Groundbreaking is right around the corner!
Burman University is very thankful that plans are in place to construct a new library. We've been thinking about it and praying about it since 1981 when Dr. Neville Matthews was president.
By God's grace, we have come far. It's now time to rejoice collectively, reflect on the possibilities inherent in a new library, honour those who have made this milestone possible, and ask for God's blessings as we break ground. 
We hope you can join us for this special livestreamed celebration on Sunday, May 2 at 2:00 PM MDT. The full dedicatory program is included at the end of this email.
To connect: https://livestream.com/burmanu/newlibrary