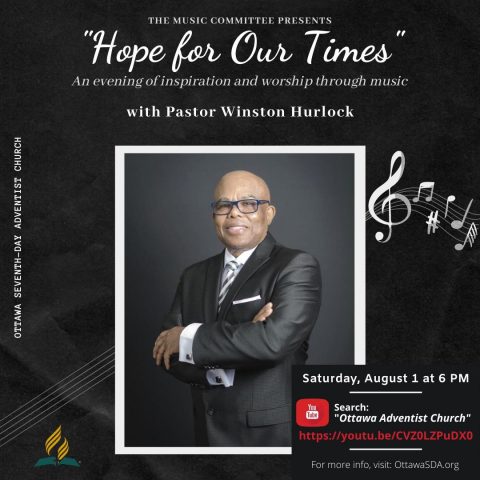 The Music Committee is pleased to present "Hope for Our Times: An Evening of Music Featuring Pastor Winston Hurlock" on Sabbath August 1st @ 6 p.m.
Pastor Hurlock hails from Toronto. He is a classically trained soloist, an ordained minister and music teacher.
Pastor Hurlock is able to perform in five languages and has traveled extensively to perform. His passion is to share the gospel widely and prepare the hearts and minds of people to meet Jesus.
Join the Music Committee on Sabbath August 1st @ 6pm for an evening of inspiration and hope for our times!