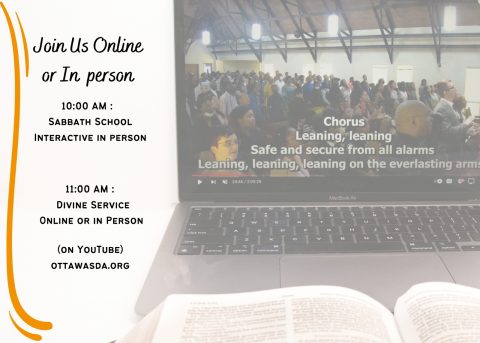 Join us this Saturday, March 11th for a dynamic multicultural day worship service! In the evening, join us at 6 pm for multicultural night and be prepared to partake in delicious food and enjoy a journey around the world. 
10 AM Sabbath School
Song service by Liesl, Ashley and Rebecca Kennedy followed by the Sabbath school lesson with Thierry Nkubito.
11 AM Divine Service
The speaker for the day will be none other than our own Pastor Daniel Kurek.
Two praise and worship sets, the first by the Three Brothers and the second by Jalisa Bernadin, Welcome by Bontu Kussi, Call to Worship by Stéfany Oliver, Season of prayer led by Elvis Manzi, children's story by Devonnie Watson, offertory reading by Gabriela Moraes. The scripture reading will be delivered by Lorraine Sibanda.
Watch on YouTube at https://youtube.com/c/OttawaSeventhdayAdventistChurch
Pianist: Ashley Kennedy and Jaheim Simpson 
Drums: Thomas Dorzilmé
We hope to see you this Sabbath!