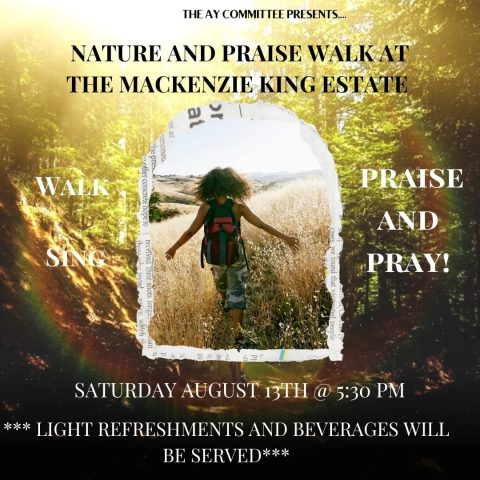 Join us Saturday August 13th at 5:30 pm for a nature walk to remember! We will be  singing, praying to the Lord and reading scripture while walking in the nature that God created.
Please enter "Mackenzie King Estate" in Google Maps and park your in the designated parking lot. This location is about 35 minutes from 2200 Benjamin Avenue.
Parking at P6 costs $6.50. Please have exact change for parking or a credit card.
Parking at P7 is free; however you will have to walk 10 minutes (700 meters) to the Mackenzie King Estate.
Enter "P6 Gatineau Park" or " P7 Gatineau Park" on Google Maps for Directions.
* Light refreshments and drinks will be served (Haitian patties, fruits and vegetables)*