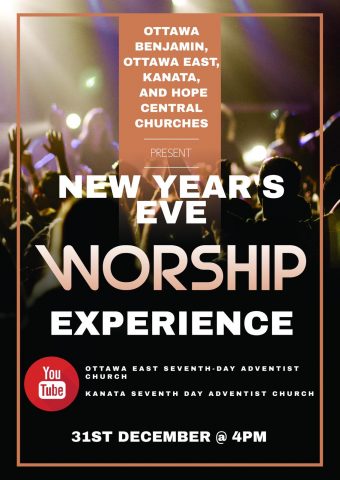 Dear Church Family,
Starting at 4 PM this Thursday, December 31, 2020, we invite you to join us for a joint New Year's Eve Worship Experience! 
Although we still can't meet in person, let us end the year in God's presence as a community! It'll be an evening of praise, worship, prayer and fellowship. 
The program will be presented on the Ottawa East Seventh-day Adventist Church's YouTube channel.