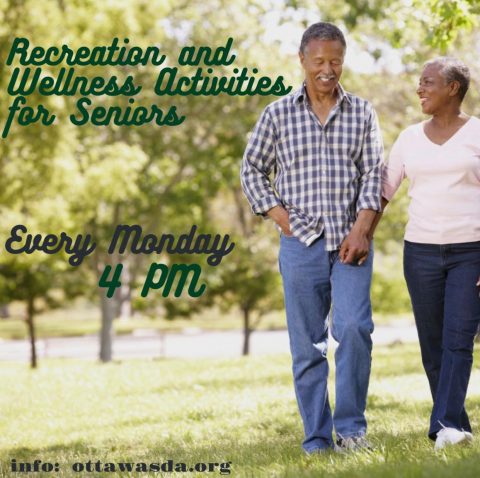 Dear Seniors and Friends,
Your Seniors Ministry kindly invites you to join its weekly Recreation and Wellness program made specially for you!
You'll be able to participate in:
-Wellness Sessions
-Exercise Club
-Bible Book Club
-Praise Sessions
and much more!
It will take place every Monday at 4 PM on Zoom.
This Monday, May 25, 2020, is our "Testimony Session". Come and share a story of how God did a special act in your life and gave you victory! This will serve as an encouragement to others and a means to witness to our visiting friends.
To access the seminar:
1. Zoom Number: 1-647-558-0588
Meeting ID: 938 1237 7700
2. Zoom Link: https://zoom.us/j/93812377700
Password: 918449
See you there!
Your Seniors Ministry