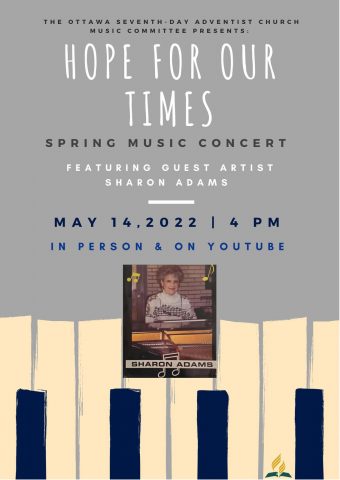 Dear Church Family,
The Music Committee is very excited to present its first in-person concert since the start of the pandemic, on May 14, 2022, at 4 PM. 
The evening will feature one hour of music with special guest Sharon Adams on piano.
If attending in person, we ask that you please wear a mask. No pre-registration is required to attend.
Everyone is also welcome to view the concert online.