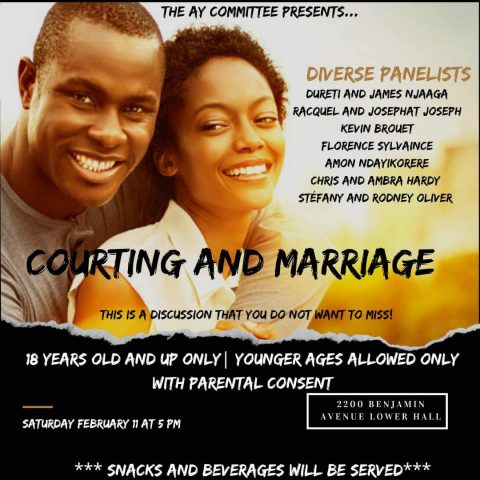 This Saturday, February 11, at 5:00 p.m. the Adventist Youth Committee presents a panel discussion on "Courting and Marriage." 
Trust us; you won't want to miss this!!! 

The diverse panel will answer all types of questions, including: courtship vs dating; abstinence, how do you know if 'he or she' is the one; intimacy; coping with personality differences within a relationship; why are there more singles in church nowadays; and so much more. 18 years old and up only; younger ages are allowed only with parental consent. 

#loveandmarriage #courtshipvsdating #ottawayouth