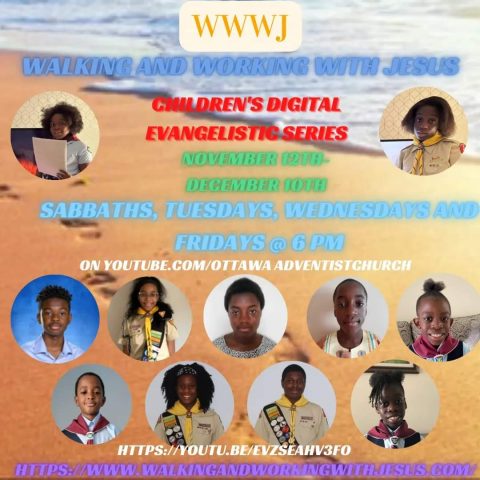 The "Walking and Working with Jesus (WWWJ)" Children's Digital Evangelistic Series began on Saturday, November 12 and continues until Saturday, December 10, 2022.  
Join us on YouTube on Sabbaths, Tuesdays, Wednesdays, and Fridays at 6:00PM as children and youth from the Ottawa Adventist Church deliver the messages. 
* Sponsored by the Ontario Conference of the Seventh-day Adventist Church, Walking and Working with Jesus is an initiative focused on empowering children and youth (ages 7-16) to be missionaries in this digital generation. *
Share with your friends and family! Be blessed!