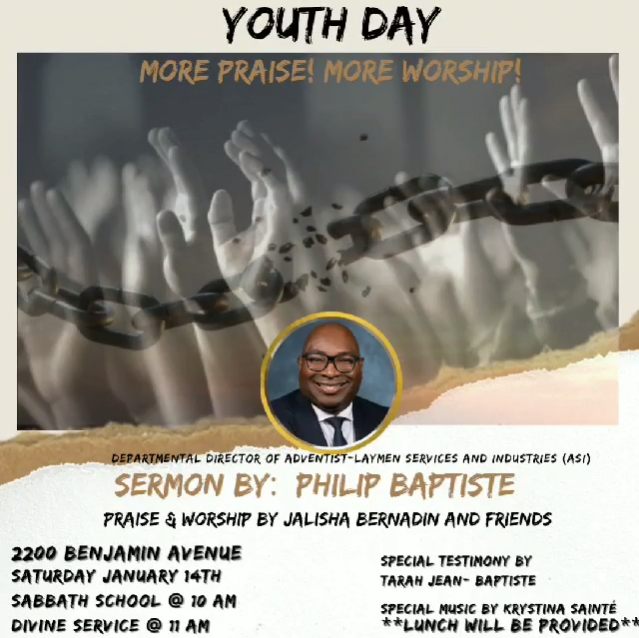 Start the year right with praise on the first Youth Day of the year!
Join us this Saturday, January 14, 2023, for a dynamic worship service!
10 AM Sabbath School
Song service by Shamie Louis followed by the Sabbath school lesson with Bontu Kussi.
11 AM Divine Service
The speaker for the day will be Philip Baptiste, the departmental director of Adventist-Laymen Services and Industries (ASI) for the North American Division (NAD) and the Secretary/Treasurer of ASI.
Two praise and worship sets by Jalisa Bernadin, Call to Worship by Dana-Leigh Anderson, special testimony by Tarah Jean-Baptiste, Season of prayer led by Anne Sajous, children's story by Martine Charles, offertory reading by Danielle Worrell. The scripture reading will be delivered by Sarah Etienne.
Watch on YouTube 
Pianist: David Lake and Elizabeth Venditti
Drums: Thomas Dorzilmé
Bass: Al Etienne
We hope to see you this Sabbath!