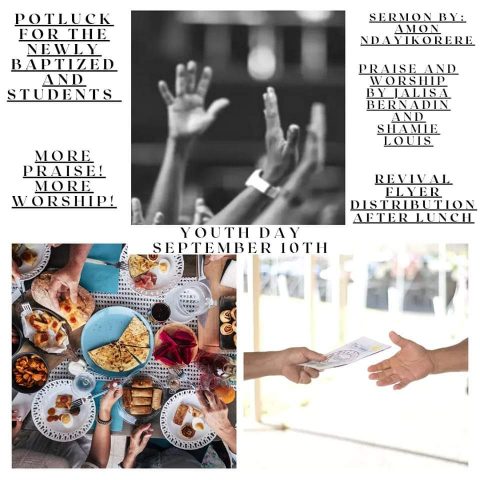 This Saturday, September 10, 2022, is Youth Day. Join us at the Ottawa Adventist  Church for a dynamic Divine Service.
Followed by a pot luck lunch in the lower hall for students and the newly baptized. 
Bring a dish to share!
Ending with a 30-minute flyer distribution for our upcoming "The Cure" revival series from October 1st-8th, 2022. 
You don't want to miss it!! 
Share with and invite your friends!!