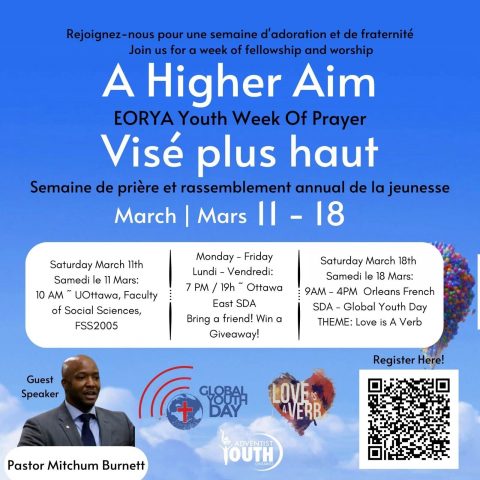 Join us this week for the Eastern Ontario Regional Youth Association Youth Week of Prayer, March 13-17 @ 7pm, with guest speaker Pastor Mitchum Burnett. 
The week of prayer will culminate with Global Youth Day on Saturday, March 18, 2023. 
See the poster for details.
We hope to see you there!!